Hyper active moron. He usually doesnt wear shoes since he flies everywhere. When he gets tired when hes shoe-less he flops on Arcane and gets a ride from him. Since Arcane is even more of a hyperactive dork... he doesnt mind. Boat has a HUGE fear of electric Pokemon and especially Hates Luxray. (Poor Don! DX )
Electric cat+Flying birdy=NO.
I figured out a way that the name BOAT aint weird for Fearow... cuz you can ROW a boat.... and FeaROW.... and... yeah...mumblemumble.
Boats a bit of a naive guy, not all that bright. Very playful and sweet. Can get clingy.
Sickles scary too, but warmer than Emanuel. Boats nervous of his intensity.
Emanuel is scary and hot tempered, mostly one to avoid.
Zippo is more of a big brother to look up to. If not Lee, Zippo is a second choice for protection. They fly together.
Lees mostly a reassurance for Boat. If anything goes wrong he'll look to Mama Lee.
Sparky is a buddy for him to do childish things with. He doesn't mind the teasing so much.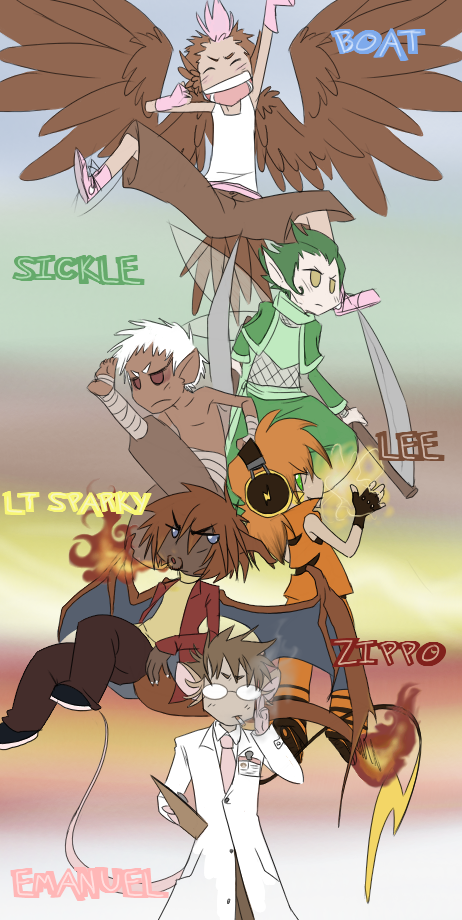 Miscellaneous
Edit