Emanuel

Shiny
No

Relations

Friends
Zippo Saraf

Co-Workers
Dex (Boss)

Team
Zippo Saraf, Lt. Sparky, Lee, Sickle,

Traits

Other

Job
Scientist/Reasearcher

Regional League Champion
Yes (Red)

Patients/Experiments
Vector, Ian, Prince Dilla, Ohma, Thomas, Amour, Ditto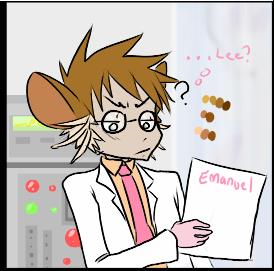 Science and stuff and cloning and I'm bored of typing… and no one cares probably anyways? Lol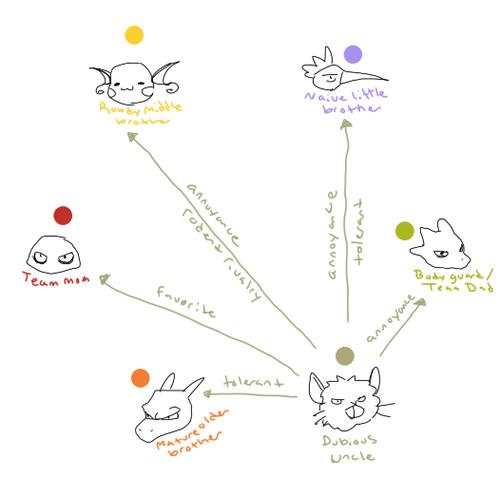 Emanuel is very smart and very easy to annoy. IDK what his motivation would be to join a group of fighters? Young and reckless… maybe.
Zippos there. Since Zippo doesn't do much to offend Emanuel, there's no bad blood.
Lee is surprisingly easy to get on with. He tends to have that effect on grouchy assholes.
Sparky's annoying as hell.  They got some sort of rivalry. Rat v Rat.
Boats annoying because he's so chipper but Emanuel is much more tolerant because Boats afraid of him.
Sickles annoying because he's so hypocritical and suspicious.  Like Emanuel is the only one with secrets.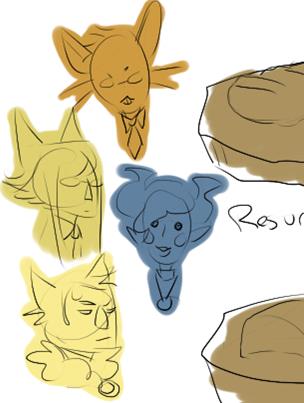 Emanuel, Vex, Ottie are scientists that work for Dex. They study 'Squeakers' and helped create 2! 83
Emanuel is Vex and Ottie's boss. He and Ottie are very impatient. 8c
It would have just been easier to leave a note...  Emanuel-words in red; Franz-words in yellow; Nola-... no words; Geller-words in brown.  Thats how Nola communicates... she mimes and reads lips. Only Geller is good at knowing what she means. Franz likes to make a game of it.